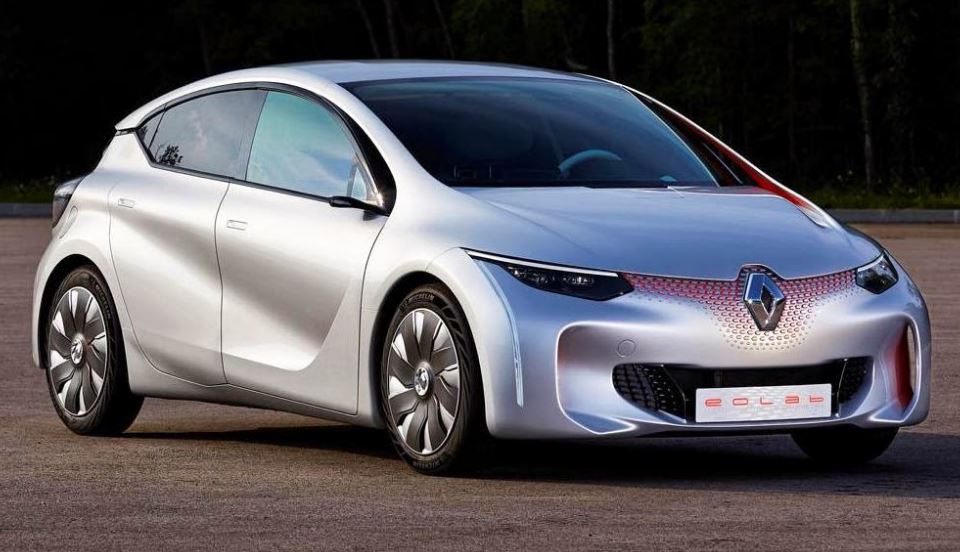 After ten years you will be able to buy a Renault that will do 282 miles from a gallon, Eolab concept is coming to Paris Motor Show next month
Renault has revealed that the new Eolab concept car will be available and it will be a petrol-electric Hybrid set to do an average of 282mpg and a carbon emission of 22g/km. it is exclusively coming to Paris Motor Show as a preview to a new B-segment car that will hit the market within ten years, according to Renault.
The French government set a challenge for automakers to develop a car with 140+ mpg by 2020 and Renault says that their Eolab concept answers the challenge very hard-handedly and will be in production by 2020.
According to Renault the aerodynamics and weight will play a vital role in accomplishment of this mpg. This concept is about 400kgs lighter than the current Clio and has a drag coefficient of 0.235, which is also 30% lesser than the Clio.
A powertrain with 1.0 Litre three cylinder petrol engine and an electric motor will power the Eolab. Renault Engine will produce 74bhp and 70 Lb-Ft and the electric motor will generate 67bhp and 148lb-ft of torque and it is a permanent magnet electric motor. This electric motor is integrated into the housing of transmission which sends driving power to front wheels.
The Eolab is coming to Paris Motor Show in two formats where one will showcase the technology and other will explain the feasibility studies and design theory. More than 100 new technology innovations are being used in the new Eolab and all these technologies will eventually find their way into standard cars.