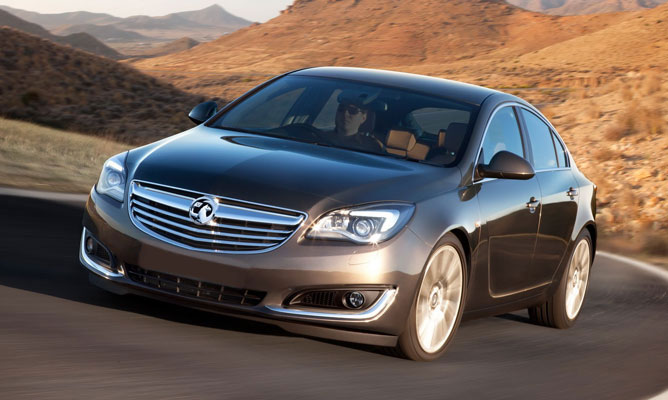 It is Vauxhall Insignia and the Zafira Tourer who will get new 2.0 Litre CDTi diesel engine just ahead of Paris Motor Show 2014.
The all new Vauxhall Insignia and Zafira Tourer are making their debut at Paris Motor Show starting next month in Paris, France and this show will continue from 4th of October to 19th October 2014. Both of these models will be getting a brand new diesel engine which will be declared the new flagship diesel for the Insignia and Zafira Tourer.  The all new Vauxhall Corsa is also set to make its debut at the show but Vauxhall would not be worried about grabbing the attention of visitors because all three models are the best and class leading.
Vauxhall would not finish here because there is another product making its exclusive debut at the show, guess what? It's the new Vauxhall diesel engine which is a 2.0 Litre CDTi version similar to the present flagship model but the power of it makes all the difference. It produces 168bph and 400Nm of torque. The most vital and noticeable deed is that the new diesel engine complies with the Euro6 emission standards.
According to the Vauxhall engine division, the all new diesel engine has reduced noise levels, improved power capacity by 5%, and torque increased by 14%, fuel economies are better than previous version and carbon emissions have been reduced up to a significant level.
The all new Insignia and Zafira Tourer models will be available by the next year. It will be the first in large engine family that is developed and produced in-house by global engineers working at Turin production facility in North America.
Recently, Vauxhall has invested almost €4 billion on the product and powertrain development to bring 23 new products, developing 13 new engines and upgrading a number of existing products. In this regard, Managing Director and Chairman of Vauxhall said, "This new large diesel engine is extremely important to Vauxhall as a sizable amount of customers chose a 2.0-litre CDTi engine."
Vauxhall engine division signified said that the entire performance of the new engine is based on the redesigned combustion chambers, re-profiled air intakes and ports, and most importantly, fuel injection system. This engine also has a NOx reduction system to give the petrol like emissions and extra cleanliness.