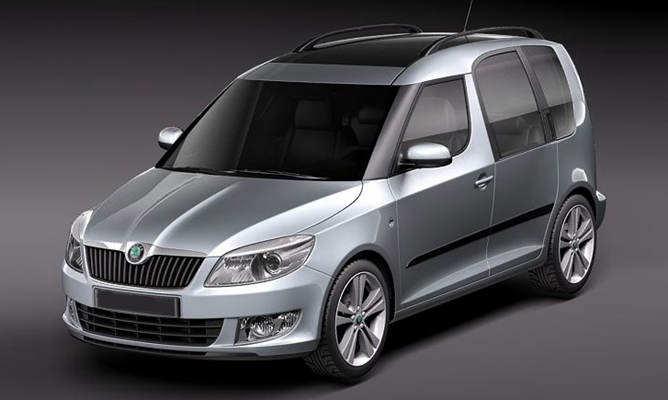 Skoda Roomster to Wear the Costume of VW Caddy
Skoda has confirmed that it is working on the new Roomster to make it more appealing for the next generation. Skoda Roomster is inspired from Volkswagen caddy and will get the body of the passenger version of the Caddy. The new Caddy was introduced at Geneva Motor Show. Skoda has its eyes on the car segment where CITROEN Berlingo and Peugeot Partner have achieved great success.
The new Roomster is set to go on sale from next year while an insider news source said, "We are working on a project for the successor to the Roomster within the group, with Volkswagen Commercial Vehicles."
He confirmed that the new Roomster will be based on the Volkswagen Caddy and possibly hitting the showrooms in 2016.
The new Roomster means Skoda is taking totally new and different approach as an MPV in a small commercial sector.
The Roomster has annual European sales of 45,000 to 50,000 and it is not viable for Skoda to develop a successor at this stage and UK sales of around 3,000 units.
Will you be interested in a VW Caddy disguised as Skoda??