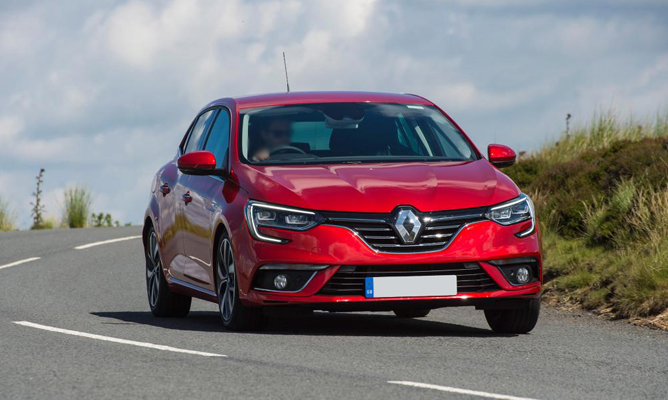 Reasonable range of engines and high tech interior will definitely work
A car that has never been able to get the deserving popularity in United Kingdom for last two decades when compared to the rivals but is really capable of a lot more positive response. The reason could be the well managed auto market by mainstream hatchbacks so an alternate option hardly favored.
4th Generation Renault Megane
The fourth generation Renault Megane has been released with a number of improvements that could challenge the big players and get handsome share of this market as well. Exterior designing offer a look of powerful vehicle that is also smart in look.
Interior has also been upgraded and you will see inclusion of modern technology that is arranged in an excellent manner. Safety for the riders is also not less than of an upscale car that is why by all means it is right choice that can be favored for many good reasons. All great features that can be expected from expensive cars are found in this averagely priced commodity.
Engine Range
Good variety of diesel and petrol engines also makes it a superior choice for buyers in Britain. Emission of CO2 has also been reduced to meet standards of environment-friendly vehicle so companies would not hesitate to make purchase of this automobile. There are two diesel and two petrol engines in the range.
First one is the 1.2 litre petrol that is more suitable for driving around town and short distances. On the contrary it is not an ideal selection for touring on motorway. Engine power is less so you need to push the accelerator hard for gaining more speed.
There is a 2.0-litre petrol engine as well. It is the cheapest one to buy and carry so you may go for it if you are more concerned about budget. Efficiency is not up to the standards that rivals offer with same engine capacity.
Engine performance and Comfort
Diesel engine of 1.5 litre is capable of producing same power that competitors offer so it posses good challenge to them and expected higher sales. Weight of this car is comparatively more and it could be a hindrance in its moving swiftly in real world.
Even then it lets you cruise efficiently on motorways at speed of 70mph and you can maintain this mark without the grumpy noise of machine. When you make it work more it would not growl and sound would not bother you but vibration sound is there and it would felt on pedals.
Best Diesel Engine in the Range
The best of machines for this model is 1.6 litre diesel engine as it is economical and powerful at same time. Carbon emission is 104g per kilometer that is very much commendable. Noise of tires moving on road and passing by wind are quite less than other cars so refinement of this model range is good.
It is good to move in corners as body rolls well and it is also an advantage that is missing in other. Suspension is soft enough to let you drive smoothly and the riders may not experience considerable disturbance.