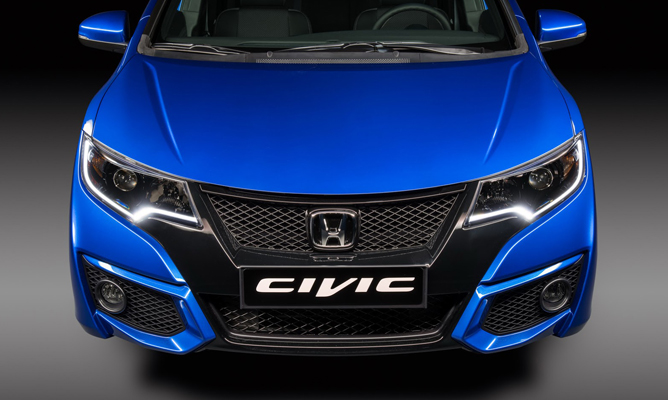 This Britain built new Honda Civic is the tenth generation and it gets an incredibly dramatic new look
Honda has been into wilds for ages, but now, it has reborn, made a huge come back with new line-up, promising to win back the hearts of diehard fans and a great deal of prospective customers. It isn't just the looks that Honda has been working on, the new Honda engines have also been taken into serious consideration, and the result is just remarkable.
The recent work of Honda is reaping the fruits
The new Civic Type R, Jazz supermini, HR-V supermini SUV and NSX supercar are the first fruits of Honda and enjoying a good share in the market.
And to keep on grabbing chunks of the automotive market, the brand is already exerting plenty of efforts on the next Civic.
When is it making its debut?
Aiming to beat the competition from the Ford Focus and the Volkswagen Golf, this tenth-generation Civic will be making its debut in 2017. Honda has promised its fans to offer state-of-the-art safety technology, spacious cabin and more efficient engine.
Where will it be built?
The company has declared that the new Civic will be built in its Swindon, Wilts, production facility, where Honda has invested more than £200 million, just for Civic production. Ontario, Canada will be the new home for the CR-V production so the Swindon facility will be able to put its entire focus on the quality production of Mk10. All models for Europe and a number of international key markets will soon be built in this production hub.
What engines will be available?
The company hasn't confirmed anything but it is expected that Honda might be using its new 1.5-litre i-VTEC petrol engine, and a 1.6-litre diesel engine, in the new Civic. The company will also be offering a choice of six-speed manual or CVT gearboxes. It is also expected that the current 1.8 will be replaced by larger, 2.0-litre turbo petrol engine.
The price should start somewhere around £16,000 when the all-new Civic will go on sale in 2017.