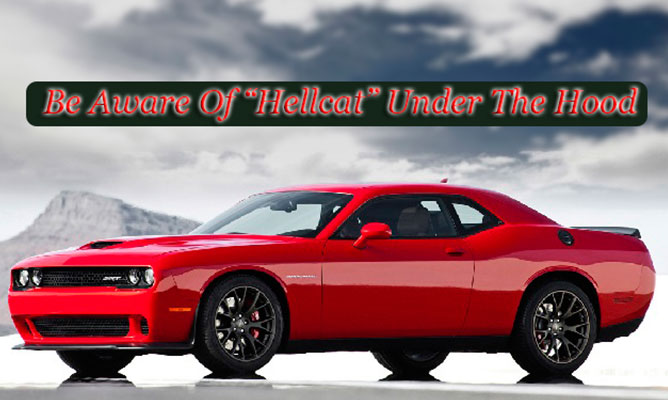 The AMG and HSV are going to face the toughest challenger as the 'Hellcat' is unleashed
Anyone who is into engines knows that the AMG and HSV with their high performance engines, now they are to face one of the toughest new challenger – the Hellcat – a newly developed Dodge engine from the Chrysler Group's subsidiary.
This new one is a supercharged 6.2-litre V8 engine which has been dubbed as the "Hellcat." According to the press release, it develops 600-plus horses, producing more than 447kW, making it a leader as the HSV GTS and Mercedes-Benz E63 AMG generates 430kW when the limited edition of BMW M5 gets 441kW.
It has been officially declared that from the Chrysler Group models, only the Dodge Challenger SRT will come with the newly built 'Hellcat' engines. Though, it is highly unlikely that the engine stays only specific to that model, the speculations are that the Chrysler 300 SRT maybe the next heir to get the same one but in future.
The latest Chrysler 300 SRT is using a 6.4-litre V8 engine which generates 347kW, it is the same engine currently shared with the Challenger in the US.