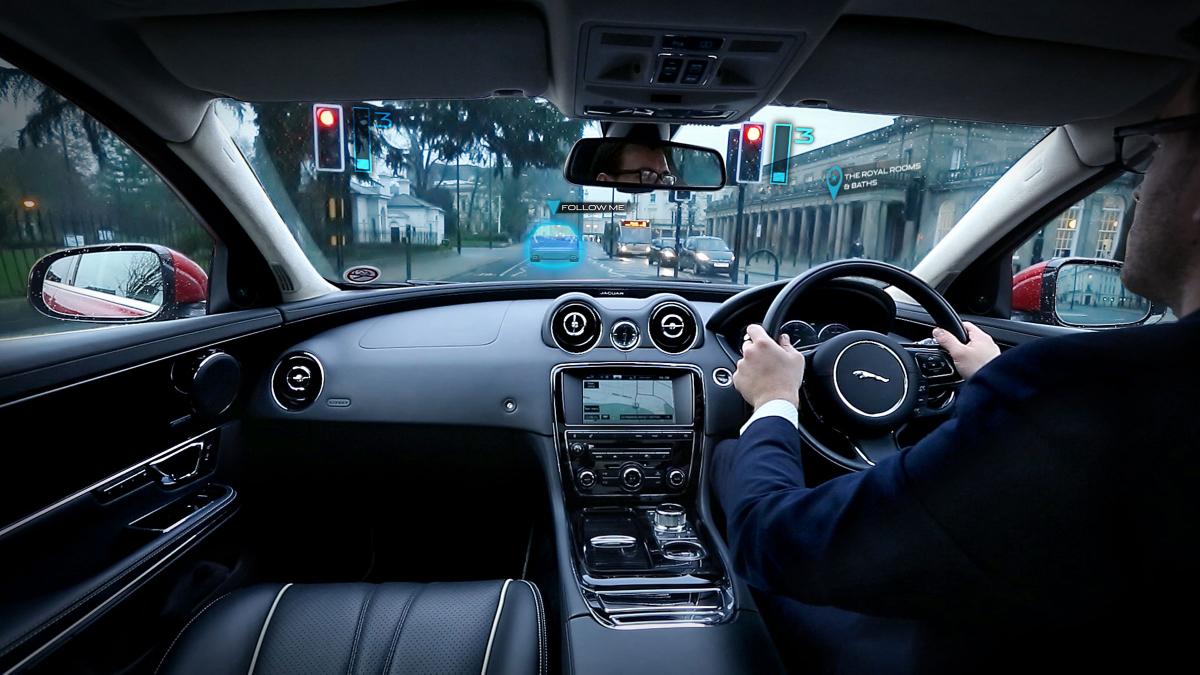 'Ghost cars' is the sat-nav of the future from Jaguar
Jaguar Land Rover has created a virtual 'Urban Windscreen' technology concept for use in its current line-up. It includes a navigation system with a 'Follow Me' ghost car display and can eliminate blind spots completely using pillar screens. The innovative technology, which could appear in the range in the near future, uses video projection to turn a normally static windscreen into a virtual moving image display. Dubbed as the Virtual Urban Windscreen, it can project the image of a ghost car that appears to be driving ahead of your vehicle and showing the driver which exit to take.
As well as this feature, the Urban Windscreen is designed to utilise the Cloud internet, showing information such as the prices at the nearest petrol station, or even how many parking spaces are available in a nearby multi-storey. Dr Wolfgang Epple, Director of Research and Technology said of the tech "Driving on city streets can be a stressful experience, but imagine being able to drive across town without having to look at road signs, or be distracted trying to locate a parking space."
A second side to the JLR technology is the ability to completely eliminate traditional A, B and C-pillar blindspots. With screens embedded in these pillars and cameras at each blindspot position, the tech can display a moving image to create a wraparound 360-degree windscreen. There is no indication yet of how far along the development of these features is, so it is difficult to guess when it will appear in cars the public can buy. But we expect to see it take pride of place in Jaguar and Land Rover vehicles before 2020 is out.