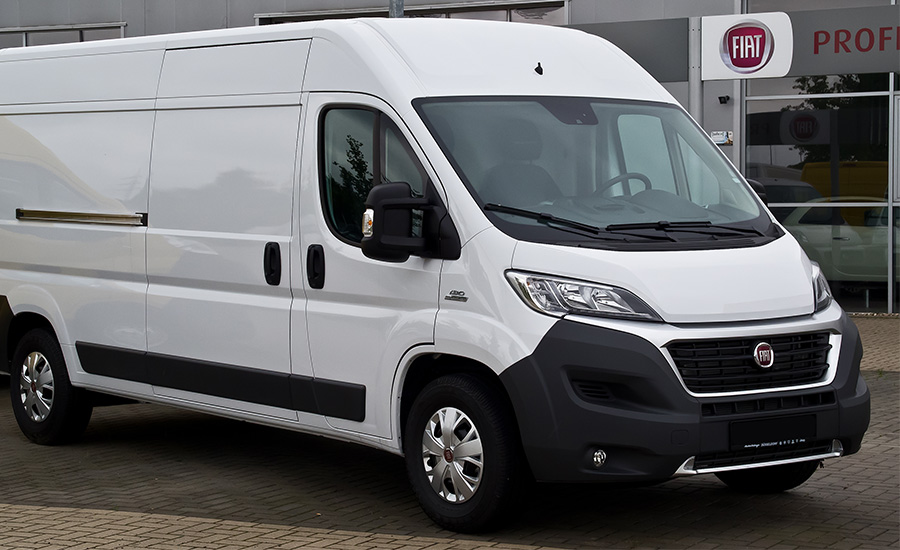 Ducato 3.0-litre Engine is Real Muscle to Pull Heavy Loads
Fiat Ducato is a commercial van which needs to be durable and new model of the vehicle has enhanced it to a new level. Ducato Engine of 3.0-litre with a capacity of 177hp is the best puller of the range and you can have it subject to purchase power and affording the running cost of this potent unit.
The new version of the van has come with efforts to improve toughness, no more production of collaborative efforts of two platforms and an engine with greater muscle. The entry-level model keeps you engage while driving as it does not come with auto speed transmissions.
It has been produced to deliver to the commercial drivers' needs and since its inception, the van has not let down the buyers. The French companies also offer vans of the same segment but Ducato comes with the advantage of a range of power variant units and a separate engine, mentioned earlier.
Fiat's own common rail diesel engines are fitted in different models of the vehicle. These units are variants of the 2.3-litre unit and a separate engine is also present in the line-up. You enjoy the desired fuel economy with these units and such variety of output is not offered by competitors.
Being a product of Fiat's own auto engineering endeavours is much reliable. Different fuel-saving technological aides like stop-start are to enhance the mileage.
There are ten thousand different configurations and a variety
The smartest of 2.3-litre variants come with 129hp power. The claimed economy of the vehicle is above 45mpg which is better than rivals. Fiat Ducato Engines for Sale is available and people prefer them for an aforesaid basic reason.
The engines are replaced due to some problems and used engines are installed to increase the vehicle's life further without costing you much. Ducato vans with larger bodies are efficiently pulled by the best 3.0-litre unit and it is also considered the biggest advantage of this van.
Weight towing capacity starts from 3.0 tonne and extends to 4.2 tonne and drivers can easily choose the model matching their needs. Body variants include tipper, drop-side and chassis cab so you do not need to look anywhere else whatever your job is.
With efforts to increase durability, the van has managed to enhance reliability too. It is a known tradition of the van which is being sustained by taking it to the next level. There are ten thousand different configurations and variety in panel vans is also offered.
Auto speed transmissions are available on all models except the base level and you experience the less engaging drive of a commercial vehicle. The manual gearbox has six-speed transmissions and these are sleek and not to hamper acceleration. With a variety in every aspect, it is hard for rivals to match new Fiat Ducato.
The van tops in weight carrying ability
Fiat engine rebuilds and marketed by used engine sellers to cater the need of buyers of such units. Payload capacity has also increased and now this range kicks off from 800kg to reach to 2100kg.
In 4.2-tonne model towing capacity has increased due to leaf-spring suspension which has decreased rear suspension weight of 15kg and rear axle payload has reached a new high of 2500kg. The van tops in weight carrying ability and cargo area space are on the higher side so you cannot ignore it for any good reason.
Front of the vehicle has also received some changes and grille design has been changed with a sixth revision to Ducato name. Interior has also got fresh touches and you can call it revamped. Things have been arranged inside the cabin more impressively and the same is noticed easily.
There are some more refined cabins of this category but this van can be rated as a solid commercial van. Service intervals have been stretched further and now you need it after 30000 miles.
The new clutch system is also made part of gearboxes to improve gear shifting. Door hinges have been made stronger which points at the effort of making it more durable.
Safety of van is not missed
Front suspension and brakes are tweaked to improve their performance. New models have also been included in the line-up and one of them has 4.3m long wheelbase and another one is CNG model.
This vehicle is also consider Euro 6 compliance which will have a definite positive impact on the sale of units of the van. Another 180hp engine is planned to add in the line-up with Euro 6 standards.
Safety of van is not missed too so you will find it safer than earlier models. Now more safety features are offered as standard throughout the range. Airbag for driver and ABS(antilock bracking system) has both electronic brake force distribution and electronic stability control.
Other tech features for this purpose are roll-over mitigation, load adaptive control and overall improved stability of this van. Hill hold and anti-slip system are also part of these features.