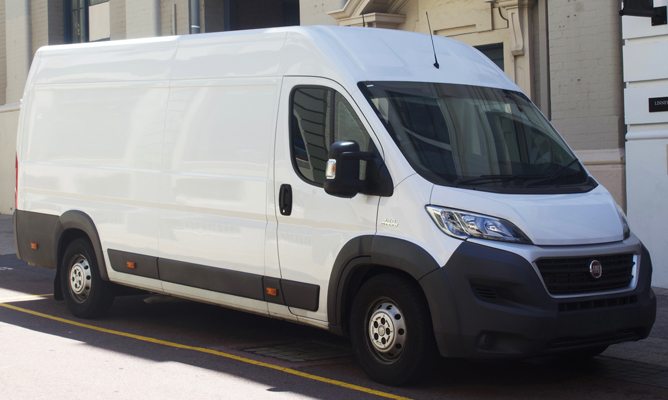 A factor that matters a lot for the commercial use vehicle owners
Fiat Ducato is an Italian van which is very popular in that region. But it is not less popular on UK roads also. This is a vehicle which is popular for its capacity, storage spaces, technology and above all its fuel economy.
The fact that it has many things a car owner has makes it even more attractive even for the drivers going to drive it. Converting to Euro 6 engines has not been a problem and the efficiency remains as it is.
There is something different even in the exterior of this van. It is different and different in a positive way. Looks make difference and the one going to be in a good looking vehicle will definitely be happy.
Whether there be the fleet operators or motor home conversion guys, Ducato is a favourable choice for both. Like any other panel van, there are many body configurations offered here also and it is easy to build it as you desire.
The technology side even induced in the engines to reduce fuel consumption is remarkable and this makes Fiat Ducato above its Peugeot Boxer and Citroen Relay peers. Even the Fiat used engines work well for its vehicles. Fiat reconditioned engines if rebuild reliably can provide the same or even better performance also.
Significant engines
You get a range of diesel engines which are cleverly constructed to get the most out of its fuel tank. Previous bigger capacities are downsized by smaller units. The present ones have a 2.0-litre diesel engine which is available with 115 hp.
The other one is a Ducato 2.3-litre diesel engine having three variations naming 130 hp, 150 hp and 177 hp. This one provides a good range of features especially the 150 hp in EcoJet trim. In this trim, the engine comes with a start/stop function, a small alternator, electro-hydraulic power steering and an Eco function.
All these contribute to even lesser fuel consumption. Six-speed manual transmission is offered as standard throughout the range. And as an optional automated manual is also present for all models except the 115 hp. The engine noise level is well suppressed.
It is better than most of the rivals and even when it is pressed to a high rev the engine noise remains in control. Fiat supply and fitting never fails whenever there is an engine change or any other part. As being in the business for a long time works really well.
The driving experience
There is nothing major lacking in this van which can disturb the driver while driving. The fatigue factor is also well tackled in the vehicle. There is a nice driving position with comfortable seats.
The outer visibility is good making it easy to place the van accurately. For more, there is the right position of everything so that they remain in reach while driving. Manual transmission works well but the automatic one is even better.
2.3-litre engines are not much different from one another especially the 130 hp and 150 hp. The 177 hp is available in bigger trims as these are to be operated by those drivers. This one generates enough power to carry heavy loads and does not get thirsty at any point.
Like many others in the category, there is a problem while tackling bumps and uneven surfaces which prevails. This state gets apparent when there is no load on board. The steering is well situated and well-weighted also giving proper feedback.
You also get to have large side mirrors which can be adjusted as per need for a clear side vision.
The inside story
The cabin has a good impression for the driver. There is the dashboard with a clean look having a touch screen infotainment system. There are a lot of storage bins inside giving liberty to the driver and passenger to empty hands while traveling.
The deep door pockets and under-seat storage is one amazing feature also. The back storage area with front cabin is properly secured decreasing the chances or theft. There is a huge square area waiting to be filled with items and get transported.
The height and body adjustments also enhance this aspect. According to the company, this particular shape will make loading and unloading of heavy goods easy.