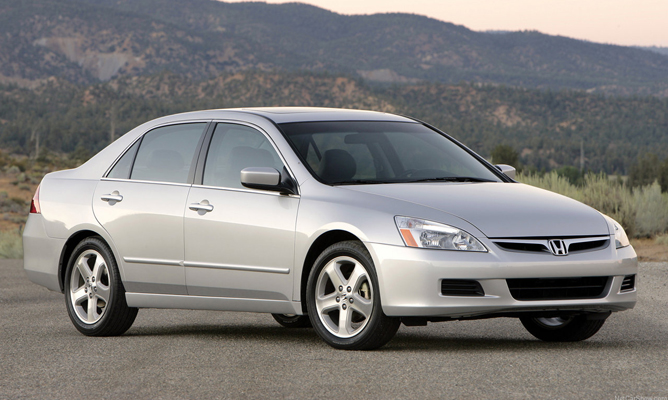 Its durability and reliability is reasonable

Honda Accord saloon is a legendry vehicle
Honda is a name of trust in the automobile industry. Its products are of great repute and fame due to their stylish appearance on roads, perfect designing, and superb practicality. Honda Accord saloon is a versatile vehicle with great fame and name due to its practicality, designing, affordability, and smoothness. Its engines are well refined with noiseless performing attitude. Its high-quality interior is impressive and superb. Honda has given it superb reliability and durability by strong body structure which is well arranged and well balanced. It offers great driving experience with smoothness and comfort. A little bit expensive to run but affordable for those who don't want to compromise on quality Honda has been rated top car manufacturer with the most trustworthy engines by wesrch.com.
With two petrol and single diesel engines, it offers great performance
Honda has used two petrol engines and single diesel engine in its Accord Saloon. All engines are great for performance. All of them are well refined. Petrol engines are quite good in performance but thirsty for petrol. There is a 2.2-Litre DTEC EX diesel engine available with good and reasonable performance. It is capable of 147bhp and 258lb/ft torque.
It takes 9.2 seconds to reach from 0-62m/h along with the top speed of 135m/h. It is good for fuel consumption. It offers 55m/g of fuel average along with 140g/km of Co2 emissions. It offers great driving experience. It is considered the best for long cruising on the motorway. It is fitted with six-speed manual gearbox and front wheel drive unit as standard. It is also available in the five-speed automatic gearbox with the front wheel drive unit.
Exterior and interior are good stylish approach
Honda Accord is not a common vehicle. It is a vehicle of decades. It has impressive exterior and stylish interior with good practicality. Big and wide exterior offers the great sense of appeal. Low frame structure gives it an impressive look but a little bit risky on uneven roads. Front to tail, bumper to bumper, it is good and impressive. Interior is one of the fines in its class. The practicality of interior is great as well.
Honda Accord has great features with good reliability and practicality
Honda is a name of quality products. Its products have quality features and equipment in them. As far as Accord saloon is concerned, Honda has given it a classy touch to compete with its worthy rivals. It is big in size and good in practicality. Its general features are of good standard and stylish in appearance. Usability is great. The well-built dashboard has all necessary equipment in it that makes it a luxury saloon. It has impressive front grille along with great stylish headlamps with washers; front bumper is also of great style. There are plenty of systems to warn or assist the driver. Keyless entry with remote and central locking system locking is available.
Electric and heated mirrors and windows are there with heated seats. Lumbar supporter seats, CD player, Folding rear seats, ISOFIX children seat anchor points, parking sensors, standard airbags with side curtains. Sat nav and good infotainment system are installed in it. The electrically controlled steering wheel is there with the rake and reaches adjustment.