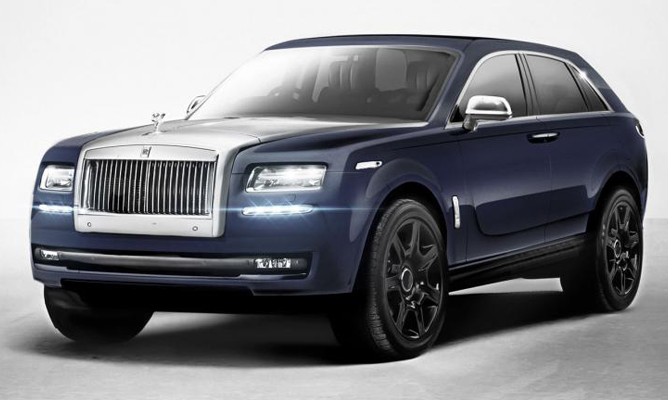 The new codename for new Rolls-Royce luxury SUV and its range positioning has been revealed by BMW
The new Rolls-Royce SUV was shown for the first time back in October 2013 and due on sale in 2017 has been given the working title Cullinan. Cullinan is the name of the world's largest uncut diamond, found in South Africa in 1905. One of the diamonds cut from the original, called Cullinan I or the Great Star of Africa, is the world's largest cut diamond and sits in The Queen's Sceptre in the Tower of London.
BMW Sales and Marketing boss, Ian Robertson, a former Chairman of Rolls-Royce, revealed the code name, while also telling us a little about the positioning of the new SUV.
The Rolls-Royce Cullinan will sit beneath the Phantom in the Rolls-Royce range. "The Phantom always has to be the pinnacle," Robertson told us. He also revealed that the Cullinan is likely to use a development of the Phantom's lightweight aluminium space frame rather than an all-new platform.
The space frame has already been modified for the Phantom Extended Wheelbase, as well as the Phantom Coupé and Phantom Drop Head Coupé. That means the Cullinan is likely to share engine technology with a new Phantom, including a new version of the V12 engine and a plug-in hybrid. Rolls-Royce sales for 2014 stood at 4063 cars, up 12%. "We're going to sell it in very small numbers," Robertson said.