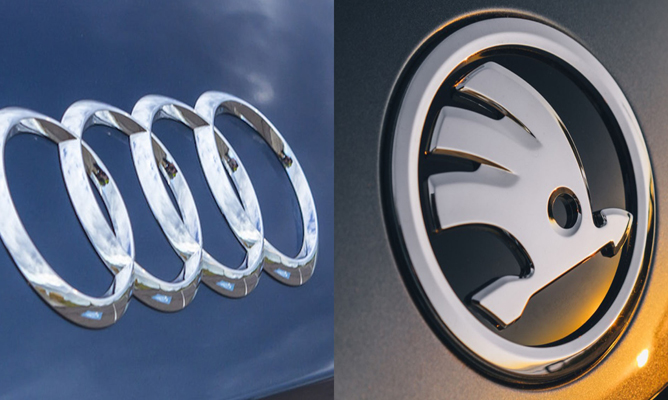 Audi and Skoda have revealed that 3.3 million of their cars come with the VW Group's defeat device to fool emissions tests
Audi and Skoda, part of VW Group has publicly admitted their involvement in the on-going VW emissions scandal. The VW Group subsidiary brands have admitted that 3.3 million of their vehicles have the 'defeat device' software installed, allowing them to cheat on emissions tests.
Audi's spokesman said that nearly 1.42 million of their cars with Euro V-compliant engines are affected in Western Europe, with over 577,000 in Germany alone. Over 13,000 of the type EA 189 engines, the engine with the cheating software can be found in the US.
Audi says the following models are affected by the software: A1, A3, A4, A5, A6, TT, Q3 and Q5. But the brand also confirmed that newer cars with EU6 Audi engines are not affected by the defeat device software. Skoda has announced 1.2 million of their cars are also affected, but the Czech-based company has not identified which models.
The software allowed the VW Group to cheat emissions tests by only turning the emissions controls on when the car was plugged in for testing. This resulted in cars that generated pollution of up to 40 times the legal limit while being driven on the road.
VW Group has admitted to cheating and are in the process of re-starting with a clean sheet, according to the Group's former CEO, Martin Winterkorn. Winterkorn resigned just days after the emissions scandal broke out and has now been replaced by ex-Porsche chief executive, Matthias Muller.
Winterkorn isn't the only manager facing the door, as both the chairmen of SEAT and Skoda are currently being replaced. Jurgen Stackmann of SEAT has been replaced by Luca de Meo from Audi, while Skoda's former chairman, Dr. Winfried Vahland will now head VW Group's North American markets.
EU countries are now launching independent investigations into the emissions test activities of the VW Group, with the UK reportedly preparing to re-test UK cars and compare the emissions to 'real world' driving emissions.