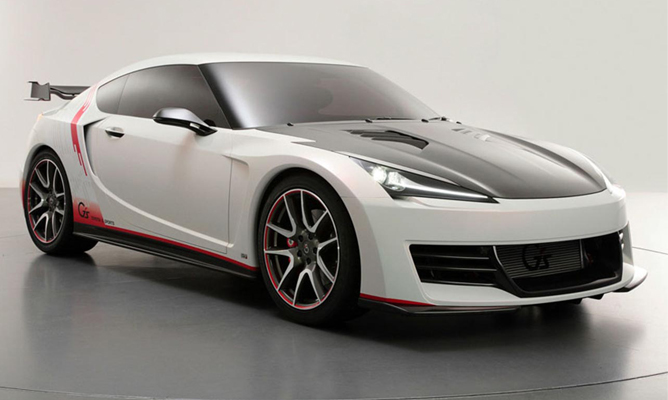 Toyota petrol engines are great performers and make their impressions
The new generation of Toyota Celica is specially designed to attract the young enthusiasts who believe in powerful engines. Sharp handling of the car has earned great remarks form the buyers and being light weighted, it appeals even more. Since 1999, it managed to get reasonable rankings mainly due to performance and useful standard kit. Safety of the person on driving seat has been prioritized and twin front and side airbags have been provided in case of accident. Anti lock braking system is also present there for avoidance of skidding while applying brakes.
Anti-lock brake system, the part of safety package
With big windshield that seems to begin as low as your knees under the dashboard. Leather mounted wheel has been rightly placed to get hold and enjoy driving. Grey vinyl has been dominating the interior as most of the parts are built by this material just like other cars of this manufacturer. Six speed transmissions make your driving even slicker. At the same time with best road grip it stops after covering 166 feet when running at a speed of 70 miles per hour. Back row passengers have been provided with gracious space but headroom is not ideal for taller adults.
Engines
Two different engine outputs 190hp and 140hp are available from same 1.8-Litre VVTI petrol Engine. The handling has been praised by many as the best among available lot of front wheel coupe. Windows and mirrors can be controlled electronically in the new model. Central locking is also a standard feature with improved stereo and alloy wheels.
Reduction in Price makes it a favorite hatchback
The sound from outside enters the cabin and make it bit unsuitable. Buzzing of engine and sound of different parts while on the move continuously keeps getting in. It stands out among the lot due to peculiar body design and shape.
These seventh generation petrol engines are thirstier for the fuel than the previous models. Price of the unit has also been reduced by the company after much criticism. Thus it is very much in reach of most of the new car buyers. Many other shortcomings of previous models also have been corrected and improved handling is one of them.
Exterior is appealing and performance is good
On the dashboard range of features have been installed including six CD changer, air conditioner, climate control AC and sound system. Riders as well as the driver are happy with the space to remain relax while staying in the cabin. Adjustment of main seat is manual and you can do it in four ways to be at ease to run it with due attention.
Door and roof lining is of clothing and no optional leather trim is available for buyers. Official seating capacity is four and all of them will enjoy their ride. Five different eye catching colors of exterior will make it easy for you to make selection. Rear and front suspensions are independent, so both rows offer quality ride experience. Fuel consumption sharply varies while running it on city roads and covering long distances on highway.