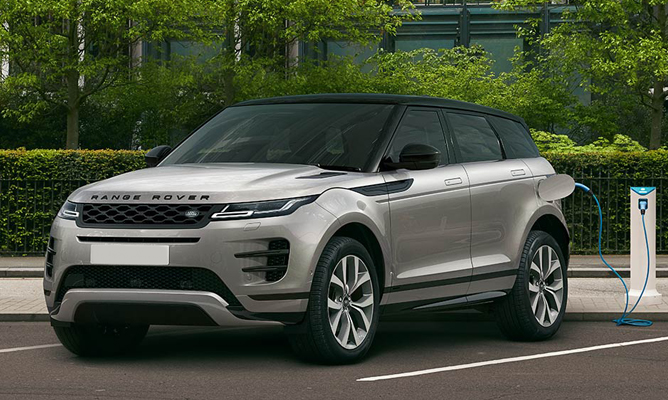 Adaptive Cruise Control and Heated Front Seats are also Included in its Specifications
Modern and luxury big crossover looks very precious, though in reality not this expensive. Big wheels have been designed beautifully and the body design is very impressive. A smart and distinctive grille with sleek front lights creates a very good front for the new Evoque.
Aluminium alloy wheels are shining and enhance the stylish look of the crossover. With additional features price of the vehicle increases significantly. Adaptive cruise control and heated front seats are also included in these specifications.
It means you do not get them as standard. Room for passengers at rear seat not ideal so the third passenger would not be very comfortable. The roof coming down towards the back makes the headroom limited as well. Space for luggage is just 20 cubic feet thus space is not generous. Reconditioned Range Rover Evoque engines for sale is a good option when you do not want to change your SUV.
Visibility is not ideal due to small door windows, which restrict your view. For a big vehicle, a good view from the driver seat is very important. In absence of this, you have to rely on a rear-view camera, sensors and surround-view camera.
Buyers must keep a fact in mind that it is not an SUV but a crossover so they must not expect features of an SUV in it. It is very stylish but compact. While driving you also find it athletic because of good handling qualities. You can choose between three doors and five doors versions of Evoque.
It is reasonably good on off-road and its compact body lets you drive rather easily on urban roads. The steering wheel is precise and responsive and the speed pedal also quickly responds to your push.
The exterior of the car is much like the more expensive Velar
Range Rover Evoque set the stage for lavish Range Rover vehicles. People got plush and luxurious models from the producer after the launch of Evoque. Now the second generation of the vehicle has been introduced and it continues to be popular with the previous generation.
The exterior of the car is much like the more expensive Velar, from the same producer so you would love to own it. Many changes have been made to the new generation model to keep the buyers loyal. The infotainment system has been improved and the range of engines become more powerful.
Mild hybrid technology has been used to make it greener. A plug-in hybrid model of Evoque is also available to environmentally conscious buyers. 2.0-litre Range Rover Evoque replacement engines are economical and appropriate for pulling this big vehicle.
There are some competitors from big names like Audi and BMW but Range Rover Evoque is the most capable to move on tough terrains. The choice range is generous so you can select from eight trim levels and six engines for your Evoque.
There are diesel, petrol and hybrid engine models present in the range. Body type remains the same with the five doors option. Several exterior paints are offered so you can easily find one of your likings. Both diesel and petrol units are 4 pots units.
These 2.0 litres are potent and pull nicely. Power variants are available so you can choose the more powerful version of the same unit. You surely desire a punchy drive experience so the above base level model should be selected. Entry-level engines are usually not much powerful.
A sprint time of this model is the best in range
Both petrol and diesel units are quite capable. Petrol unit Evoque offers quicker acceleration than the similarly powered diesel unit model. A plug-in hybrid model with P300e is a good choice, considering the benefits of economy and road tax. The sprint time of this model is the best in range as it reaches 60mph in 6.1 seconds.
An electric motor has been fixed to combine power with a 1.5-litre petrol unit. A battery of 15kWh is also present which makes it heavier than other models of Range Rover Evoque. If you want to go all-electric it can cover a distance of 34 miles. It drives smoothly on busy roads and you will experience quick acceleration on the motorway while overtaking.
These facts of the plug-in hybrid model make it the most liked. The interior of the vehicle is good and the ride quality is impressive. For maximum comfort, you should select smaller wheels.
Bigger than 17 and 18 inches wheels may unsettle seat occupants while passing on bumps. Body control is good and moving in tight corners keeps it well in control. On the highway and motorway, you find it a very good option.
Good road grip allows you better handling
With bigger 20-inch wheels, your ride is not compromised in a great deal so for the enhanced exterior impression you can go with these. With the adaptive suspension, you will find this car refined so an optional feature can add comfort to Evoque. Good road grip allows you better handling on sharp turns.
You get confidence when control over the vehicle remains commanding. The terrain response system works nicely and shifts from one to another settings. Ground clearance is good, which indicates its ability to deal effectively with road challenges. Towing capacity varies and you can tow up to 2 tons. The diesel unit works better to pull Evoque effortlessly. Plug-in hybrid model switches from electric to petrol engine without any abruption. The refinement of this model is also very good. Stop-start technology is also present to improve fuel average.