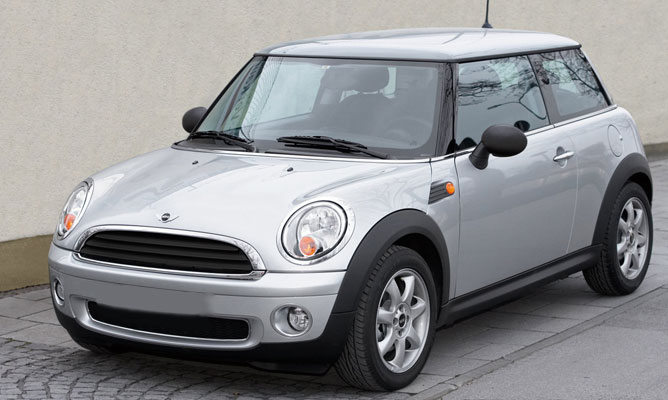 The unit under bonnet is direct injection to run this small car
Mini one is a low priced option in the line-up of third-generation Minis with the same 1.5-litre unit you will find in more powerful and pricey Cooper D. Mini One engines are same to the high ups in range so you must not worry about the performance of cars having these units.
As you know these cars are present in auto markets around the world for many years so you may find Mini engines for sale at affordable rates. Mini One engines replacement is easy to find and the price is also low with a guarantee to keep pulling efficiently.
The unit under the bonnet is twin-power turbocharged having direct injection so reasonable power to run this small car. Fuel economy has improved as the engine is not as powerful as it can be so it produces 94bhp instead of 114bhp and torque reduces from 199lb ft to 162lb ft.
Fuel economy reaches to 83.1mpg for a new model of Mini One. Entry-level petrol model is even cheaper than this low priced car but fuel consumption makes difference and gives Mini One advantage over any other model. Interior quality is similar to expensive cars of the range so you will enjoy the same comfort.
As the cabin is free from clatter sound
Premier quality material is used to build interior and use of soft plastic creates an upscale feel. Between the two front seats, oval-shaped display on the console is unchanged.
The driving position is ideal and it is lower than other models of Mini so whoever gets hands-on steering wheel finds it nice to put in motion. Speed transmissions system function manually in a sleek manner and are six in number.
Mini diesel engine is refined so you do not hear usual unwanted grumbling sounds from it while driving or ride. Pedals are also placed perfectly and their weight is right. As the cabin is free from clatter sound the same is also devoid of vibrations so very lavish feel continues to be with you unless you push the pedal to the red line which is unusual for a car like this.
When it comes to performance it is as good as Minis used to be so you find it playful and sharp in response. It has been designed for city commuting and the car has reasonable torque on low as well as middle revs. During all this engine performance remains smooth and punchy. Low or no noise normally lets the driver forget the ratios other than third and fourth.
On a busy city, roads claim fuel average
The suspension is sporty and not the most comfortable in its class but still acceptable. Energy-saving tyres of the car also help it to improve mileage figures. On busy city roads claim fuel average over 72mpg seems realistic but on a motorway, it shines and covers over eighty miles in a gallon.
You can select from three driving modes Sport, Mid and Green. You feel the difference as you shift from mode to the other and for the best economy, Green is ideal. If you expect it to perform as Cooper D then you feel dejected but keeping mind price, power and fuel economy it offers great output.
If you do not have to cover long distances frequently and just want to commute inside town then this diesel car is a nice option.
Seating capacity is four but rear seats' passengers
In 2014 it was named Car of the year but Mini One is a new addition with greater mileage at a lesser price. The nice compact look has not changed so you will get similar exterior.
It crosses the set barrier of 62mph from zero in eleven seconds but in real life, it seems quicker than the aforesaid figures. When it comes to handling it is hard to find any difference between Mini One and Cooper D because both cars share the same chassis.
Seating capacity is four but rear seats' passengers are not comfortable if tall and well built. Boot space is also not enough but expecting such luxurious from a car named mini is not justified. The nice little car with great low running cost are true advantages of this car and one cannot easily forget the low price of the same too.