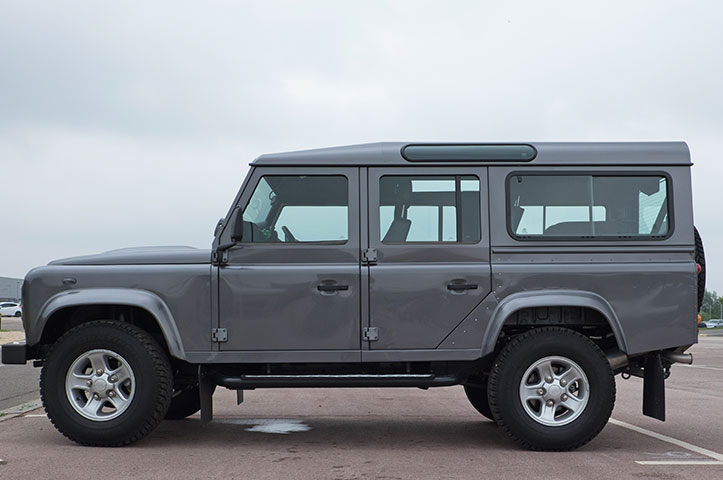 New Defender appears like the old one and its off-road ability is also the same
The big car has scored big for the ability to move on terrains other than road, refinement and design superiority. Land Rover Defender new model has to do better than the previous Defender so the car needs to include the latest tech features and improve different areas. Land Rover Defender Engines Rebuild to provide power machine for big cars.
The concept of a workhorse has been changed as the launched versions are upscale and laden with great specifications. This inclusion of technology and advancement in luxury is necessary as SUVs from luxury German carmakers have introduced all this to this class.
For years Defender has only been taken as a vehicle for tough and harsh conditions so making it an everyday vehicle is just like climbing mountain. New Defender appears like the old one and its off-road ability is also the same. Driving has been made easier and luxurious comfort has been added.
While making these inclusions keeping old character intact is the real task which has been done by engineers and designers of the car. No doubt they are still boxy but creases have been added with some other changes. It is necessary to keep the shape for maximum interior space.
Flat surfaces have been made curved so a modern Defender is offered to you. The overhang is short so driving is not difficult. Long wheelbase five doors and short wheelbase three doors versions are presented for the buyers. Buyers pick different features too so that their Defender can serve their needs well.
Suspension reacts softly but you do not feel bouncy
Durability is the main element and it remains with a new Defender too. Suspension of the vehicle is tough to coop with uneven and rough surfaces. Passenger's version Defender has standard air suspension to increase wading with high ground clearance.
It has been designed to do its job fairly well but now you also get the comfort of posh vehicles. Feel of the pure off-road machine does not last anymore especially when it is on road. Refinement remains ideal like any luxury SUV of the present day. Suspension reacts softly but you do not feel bouncy.
The gentle reaction of suspension absorbs shocks and wheels remain firm on tracks. It is not the character of sporty SUV which is a clear shift from the old character of Defender. Steering is another important part of overall driving experience and this vehicle has a responsive wheel to put hands on.
Driving has been made easier by making all drive relating features car like. D240 is a popular Defender engine in the United Kingdom for doing the needful efficiently. Eight speed auto transmissions are sleek in function so your acceleration is without any delay.
Engine power allows the Defender to cruise swiftly but being a big vehicle cannot fit into outside lane available gap. Defender Reconditioned Engines UK is liked by big vehicle owners as they want a good pulling machine for a bulky transport. Unless you press acceleration pedal harder the engine remains quiet. Generally, the cabin is a hushed place and your journey is similar to any luxury car.
The spacious cabin itself is a luxury
When you get on sand, muddy or gravel track then Land Rover Defender is a changed transport. Performance in both situations is a real achievement and the SUV gets splendid remarks on this ability. The traction control system is part of new Defender features.
It helps to limit tyre slipping possibility in wet conditions when acceleration is made. It was not easy to avoid wild spinning earlier and for an off-road master, such a feature is intrinsic. You can get Land Rover Defender Engine for Sale if you want to replace your car engine. You may find it thirsty but the pulling ability is great.
Modern day vehicles have electronic control over the delivery of power to avoid wheel spinning keep acceleration under control. Slow speed throttle control is another quite useful feature to keep running without abruption.
The spacious cabin itself is a luxury and when it is laden with tech features than sitting on comfortable seats becomes a desire. For your adventure and travelling on tough tracks, it is the right choice. Rear room passengers have plenty of room so they can stretch your legs just like front row occupants.
It is named Pivi pro and Defender's system
The third row can be dedicated to children so a large family can easily find seats in the new Defender. Six seat design of Defender with middle jump seat which can be folded when not needed. This one is also for little kid of up to eight years.
If you choose a five seat option then plenty of room for storage is available and especially a big centre console will be available to you. Quality of material like upholstery and plastic is great. The infotainment system has a brand new interface from Land Rover.
It is named Pivi pro and Defender's system has one touch-screen but the instant response of commands makes it quite fantastic addition. Wi-Fi hotspot, six speakers stereo and both types of smartphone connectivity are also standard. In optional features' list, you find 10 speakers and 14 speakers Meridian Stereo Systems are present. In expensive models of the SUV, you also get digital gauge cluster and a head-up display.