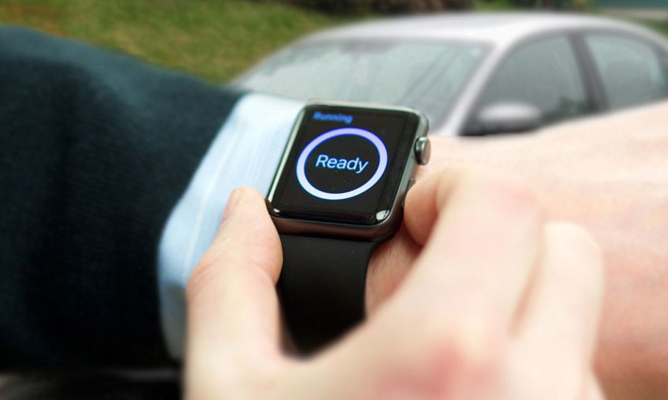 Volkswagen cars will be controlled by your Apple watch
Recently at the Consumer Electronics Show and New York Auto Show, it was noted that automakers are shifting towards software led technologies. Volkswagen, for example has announced their Apple Watch app to offer its customers with more convenience while controlling their vehicles. The Apple Watch will let drivers unlock their cars directly from their wrists.
The new app is a resourceful addition to German automaker's connected car system, which already works through an iPhone or an on-board iOS app. Users of these apps are able to track their cars remotely via GPS. They are also able to limit speed and distances on the car when children borrow the car. This technology also helps users to monitor the vehicle stats and automatically assist the vehicle.
This app stores a detailed diagnostics and maintenance information log that can help the owner to find the reasons behind its failure if the car faces any malfunction. It will definitely help the owner to understand the issue before visiting the mechanic.
Volkswagen's Car-Net technology is currently available as an option on selected models, but in future it will be offered on almost every Volkswagen model as a standard. Recently released Apple Watch screenshots show that the watch displays information about temperature, location mapping, and charging indicators. However, users will be able to remotely lock or unlock their vehicles.
It will also offer owners to set distances and speed limit alerts. German automaker and parent company of Audi has confirmed that Volkswagen Apple Watch app will be available soon. This tie up is the latest win for Apple as it battles against Android watch.