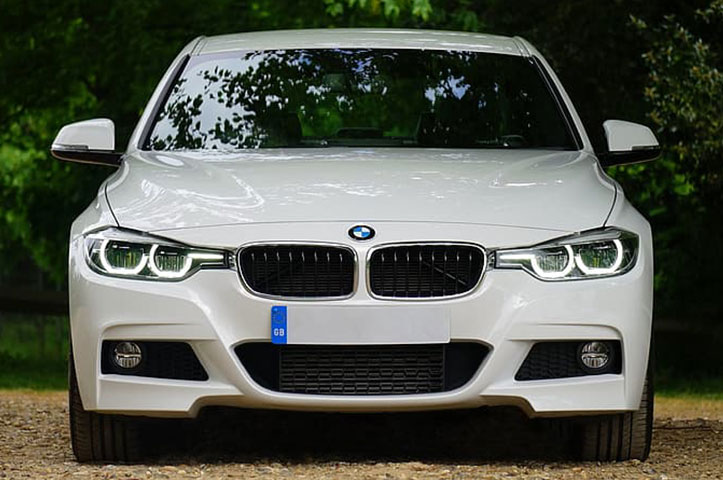 Some rivals offer even more amenities but still cars of BMW 5 series are considered top choices
There are several models present in the BMW 5 series. All of them are fitted with powerful engines so running these executive sedans is a good experience. These cars set examples for others and being mid-sized luxury sedans all intrinsic qualities are present in them.
Budget buyers instead of buying new 5 series cars prefer used cars of the same series or find BMW Engine for Sale. Engine changes the whole feel of a car, particularly when you hold the steering of the vehicle so installing an engine of this series surely gives you executive feel. The seventh generation of the series was introduced in 2017.
An update is due as well after three years of new-generation launch. Continuous progress and update is an indication of the keenness of the company to keep it positioned high in the segment. Refinement and ride comfort are two major traits commonly observed throughout the range and now they have been improved further at expense of some dynamic driving features.
Performance of vehicles of the series is quintessential and acceleration confirms this claim either you choose 530i or top of the series 550i. The cabin itself is a prominent aspect so you get generous space and in the latest model, technological advancement is also quite visible.
Digital instrument cluster display in Live Cockpit is worthy of your attention. Some rivals offer even more amenities but still cars of the series are considered top choices. So with some drawbacks, these cars have a lot to be admired.
This is quite a considerable leap
This model has the latest iDrive 7.0 operating system and digital instrument display is standard for the series. Navigation and passive keyless entry are also for all vehicles across the range. Top of the series BMW-550i now has increased its muscle so new 550i has 523hp which previously was 456hp.
This is quite a considerable leap so you will notice the change in behaviour of acceleration. Front seats are heated in every 550i model and M Sport differential is also standard. BMW 540d model has been abandoned in some parts of the world so the economy and class of diesel engine model will be missed.
After major repair Reconditioned BMW 5 Series Engines gives you quality performance. After the disassembled engine is rebuilt and wear out parts are replaced with new ones so their performance can be assured. It is a very sensitive procedure so highly experienced mechanics carry it out. These cars are at their best on highway cruise.
Both comfort and power are tested while refinement is also noticed at high speed when road and wind noise is obvious. Build quality of cars is fantastic. Materials are durable and of the high grade so opulent 5 series gets right kind of stuff and treatment.
Boot space is good to take luggage for all passengers. Exterior body is not much appealing and it is same for most BMW cars. Focus mainly remains on driving performance, cabin quality, technology inclusion and comfort. With delivery on these fronts, one can forgive shortcoming of exterior styling.
The current generation has grown 4 inches
Grille with a split and BMW badge close to bonnet edge are peculiar to 5 series. For 530i and 540i models, double-spoke wheels with run-flat quality are standard. Power folded door mirrors are heated as well so their utility has been enhanced. Whereas 550i gets one inch bigger wheels with same double spoke.
Power glass moon roof is for all cars. Apart from other progress, the cars of series have also gained in terms of dimensions. The current generation has grown 4 inches in length and this significant increase has allowed it to offer more space for cabin occupants. Mercedes E class vehicles are shorter in dimension than these cars.
The top model of the series is slightly longer than all other models and comes with sport suspension. Wheelbase remains 117.1 inches for all models. Though exterior has no great changes you can select its colour from a wider range. Two colours are standard which include Alpine white and jet black whereas you need to pay extra for all other exterior paints. In total, you can choose from 17 colours including the aforesaid two.
BMW540i reduces this time by one second
Different used car engines are treated differently before offering them to low budget buyers. BMW engine suppliers UK makes sure that their customers get good pullers for vehicles. Rear-wheel drive power-trains are impressive and class-leading performers.
All-wheel-drive configuration under xDrive models of 530i and 540i are also available whereas M550i has it as standard. BMW 530i reaches 60mph speed mark just under six seconds with its Turbocharged Four-Cylinder Unit. BMW 540i reduces this time by one second and xDrive model lessen it further and reaches this mark in just 4.6 seconds.
Top of the range 550i has a V8 engine which produces 523hp so time to reach the speed mark is 3.6 seconds. Sometimes four-cylinder 2.0 litre engine seems under powered but in real life, it never seems so. You easily keep up with other fast cars when moving on the motorway. Other models have more powerful units so their performance cannot be questioned at all.